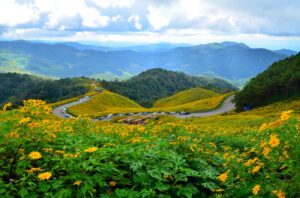 How do you choose to live?
Do you live in fear? Do you live in awe? Do you live in the past or the future? Do you live in curiosity? Do you remember that you have the ability to choose what you focus on and how you participate in each day? Sometimes just this remembering can be your path to freedom from drowning thoughts.
This week I chose to live in contemplation of my life and what I am making of it. In the process, I came upon some music that completely spoke to my inner world. Instead of a traditional blog this week, I choose to share with you one of my favorite, albeit unconventional, spiritual teachers: Zac Brown. Click the link below to listen to his new song "Tomorrow Never Comes," and see where it takes you. I have also written out the words for you to ponder. Enjoy!
Click here for more information on Divorce Recovery.
Tomorrow Never Comes ~ Zac Brown Band
I've been climbing my way through the sky
Searching for answers that I'll never find
Losing my breath as I fall
Learning to fly, letting go of it all
Learning to fly, letting go of it all
I'm gonna live like tomorrow never comes
There's no end in sight, tonight we black out the sun
Better hold on tight
Before you know its gone
And live like tomorrow never comes
I've been trying to open my eyes
Take it all in as the world passes by
Getting lost in the twists and the turns
Finding these questions inside me still burn
Finding these questions inside me still burn
I'm gonna live like tomorrow never comes
There's no end in sight, tonight we black out the sun
Better hold on tight
Before you know its gone
And live like tomorrow never comes
I keep looking for some kind of sign
Trying to hold on in this race against time
I can't say where the next bend might be
That is the beauty in Life's mystery
That is the beauty in Life's mystery
I'm gonna live like tomorrow never comes
There's no end in sight, tonight we black out the sun
Better hold on tight
Before you know its gone
And live like tomorrow never comes