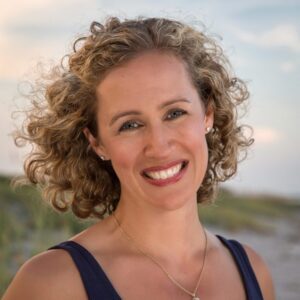 COVID-19 UPDATE: My thoughts are with you and your families as we navigate this strange and challenging time. Although my office is closed, I am still here to serve you. I am now offering teletherapy sessions via Doxy.me at $20 off of my hourly fee. Visit the "contact" page for more information or to reach out to me.
My name is Wendy Crane and I created Sol Flower Wellness to expand my counseling practice and offer services that can help you to live a well-balanced life, powered by a fully conscious you! I offer different avenues to pursue your personal and spiritual growth, including counseling (individual, couples, and families), hypnotherapy, meditation, and yoga.
My counseling specialties focus on relationships. Relationships are the laboratories where we practice being who we are. Whether you are seeking to strengthen a struggling committed relationship, or dealing with a divorce or break-up, counseling is a great way to create clarity and provide some direction. It takes so much courage to ask for help and let someone in to the inner world you have been desperately trying to hold together. However, once you reach out, more often than not, you'll feel relief. You don't have to go through this alone.
The foremost relationship that we have is the one with ourselves. This is where hypnotherapy, yoga and meditation can help. Hypnotherapy helps to balance all of the different roles that you play, so that you may interact with the world from a place of wholeness. Yoga creates a mind/body awareness as well as a concrete, physical tool to take care of yourself. It helps you to let go and live more freely. These practices can develop consciousness around your emotions. You may discover how thoughts and feelings are held in your body either as stress, fear, dis-ease and tension OR as openness, calm, peace, and love. If you had the option, which end of the spectrum would you prefer to experience? Meditation works with your mind to release thought patterns that clog up your ability to live in full integrity and interact with the world from a conscious, present place. Want to live in the present moment and let go of the past/future trap that most of us live in? Meditation can be a great way to get there!
Sol Flower Wellness provides access to the whole picture: mind, body and spirit. The only possible direction on your life path is forward. With my help and support, you can clear the debris in your way, see more clearly, walk more freely, and feel excitement about taking the next step! I am here to humbly serve as your guide, to collaborate on solutions that work for you, and to empower you to do your inner work. You deserve the attention, time, and opportunity to discover and nurture your true self and experience the joy and love that are infinitely available to you.
I invite you to explore my website and download my free offerings to learn more about my practice. Read my free report about triumphing through divorce. Experience a hypnotherapy induction to reduce your fears about this lesser known process and access a safe place within yourself to better manage fears and triggers in your life. Listen to a soothing and healing meditation or jump start your yoga practice with a short, relaxing, and safe yoga sequence. There is much here to learn, prepare yourself for your next step, and generate feelings of confidence and safety as you listen to that inner voice that prompted you to Google the words that landed you right here, right now. You are on the right track! I look forward to the opportunity to assist you along the way!